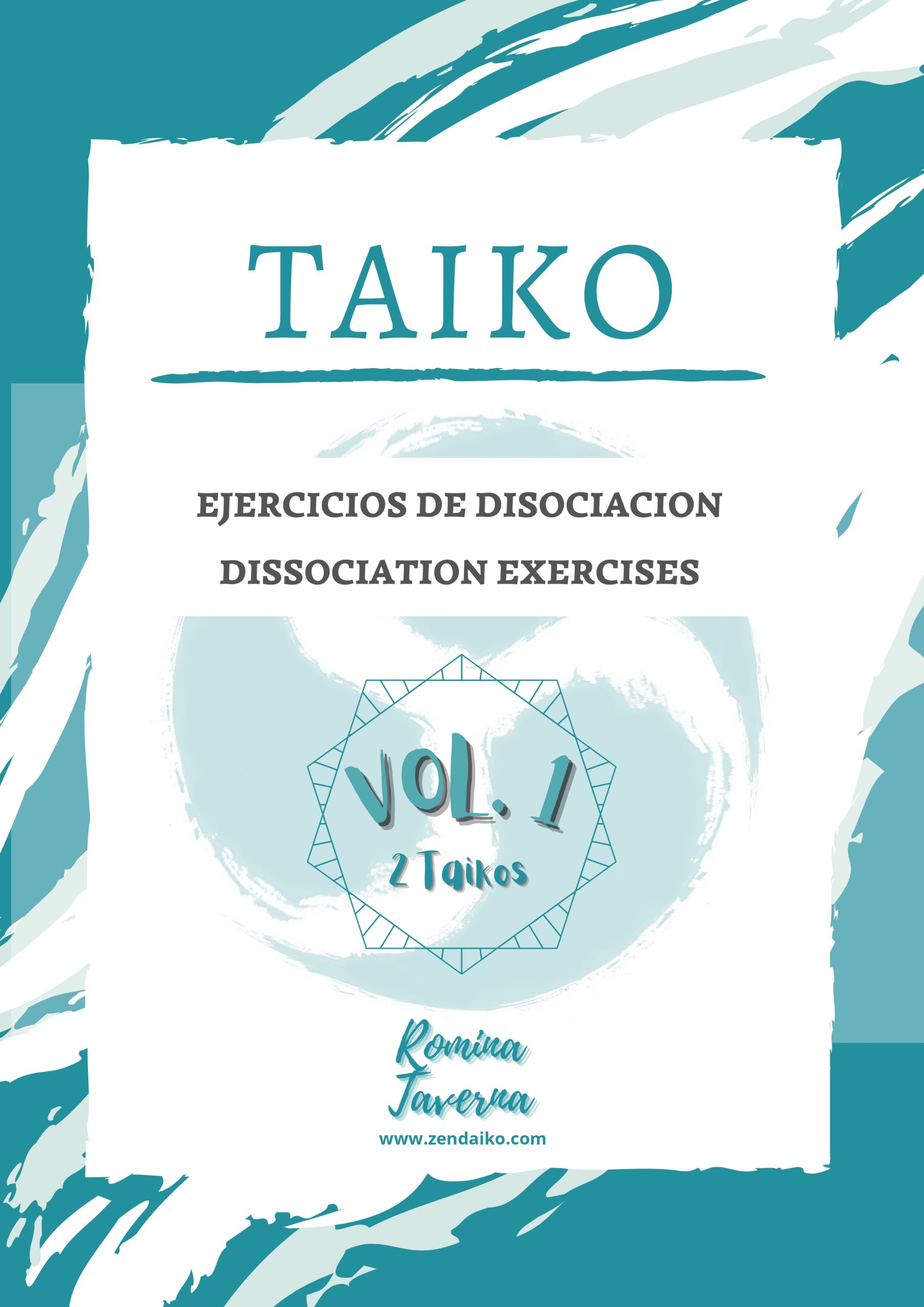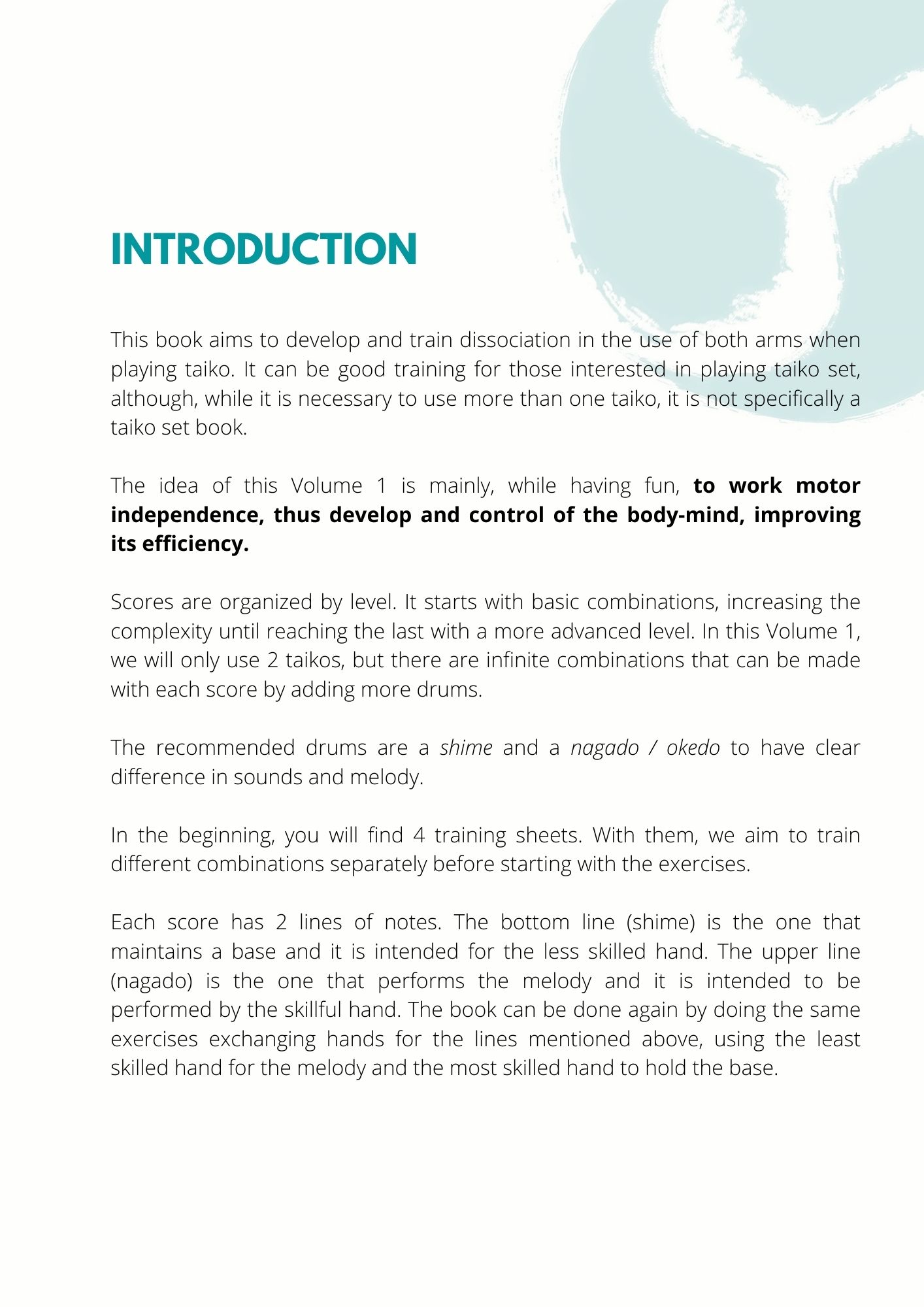 First independence exercise´s book created for Taiko
ENGLISH & ESPAÑOL
It includes:
4 scores with progressive training pattern lines;
25 scores of exercises with integrated work organized by level of difficulty from beginners to advance; and,
61 audios to follow each exercise with QR.
Payment Methods:
Delivery method:
Via Post
To place an order, please send an email to info@zendaiko.com 
This book aims to develop and train dissociation and independence in the use of both arms when playing taiko. While the exercises require the use of more than one taiko, and can be good training for those interested in playing taiko-set, it is not specifically a taiko-set book.
The main idea of this Volume 1 is, while having fun, to work motor independence, thus developing and learning to control the body and mind, improving its efficiency.
Scores are organized by difficulty level. The book starts with basic combinations, increasing in complexity until reaching the last, with a more advanced level. In this Volume 1, we will only use two drums, however, there are infinite combinations that can be made with each score by adding more drums.
In the beginning, you will find 4 training sheets. With them, we aim to train different combinations separately before starting with the exercises.
The book has 25 scores thought to the development of dissociation, a first step to be able to play on set. Each score (including the training sheets) have their respective audios.
WE WILL WORK:
Motor skills
Independence
Multisensory perception
Reading musical notation